OCTOBER | mood board
What I'm reading
Table Magazine
This bi-annual magazine that launched only 2 issues ago writes and discusses food, travel and lifestyle and celebrates the people that shape our food culture and community. I'm a big believer in community and connection - so a publication that celebrates this through our culture is one that I'm definitely on board with. Whilst not all the recipes they publish are veggie or vegan, their ethos is strong, their photography is beautiful, and their words are some that offer a wonderful escape from everyday life. The print version of the magazine is available in selected stores (and I'm seeing it appear in more and more places) but they also have some wonderful essays, recipes, and travel guides on their website too. Whether it's a weekend guide to Berlin, a cafe highlight or an interview - I reckon there's a little bit for everyone to dip into and enjoy…
Where I've been
Ecocirer
Will and I visited Mallorca for the weekend last month for a friends wedding and we felt so lucky to have been able to stay in the beautiful Ecocirer. They're a sustainable hotel with a strong ethos - serving delicious, nourishing, homemade (and homegrown) food everyday, in the most wonderful surroundings. Since every decision they make is based on their respect for nature, people, and animals they actively participate in the conservation of their environment. I have to say, it's difficult not switch off when you're there!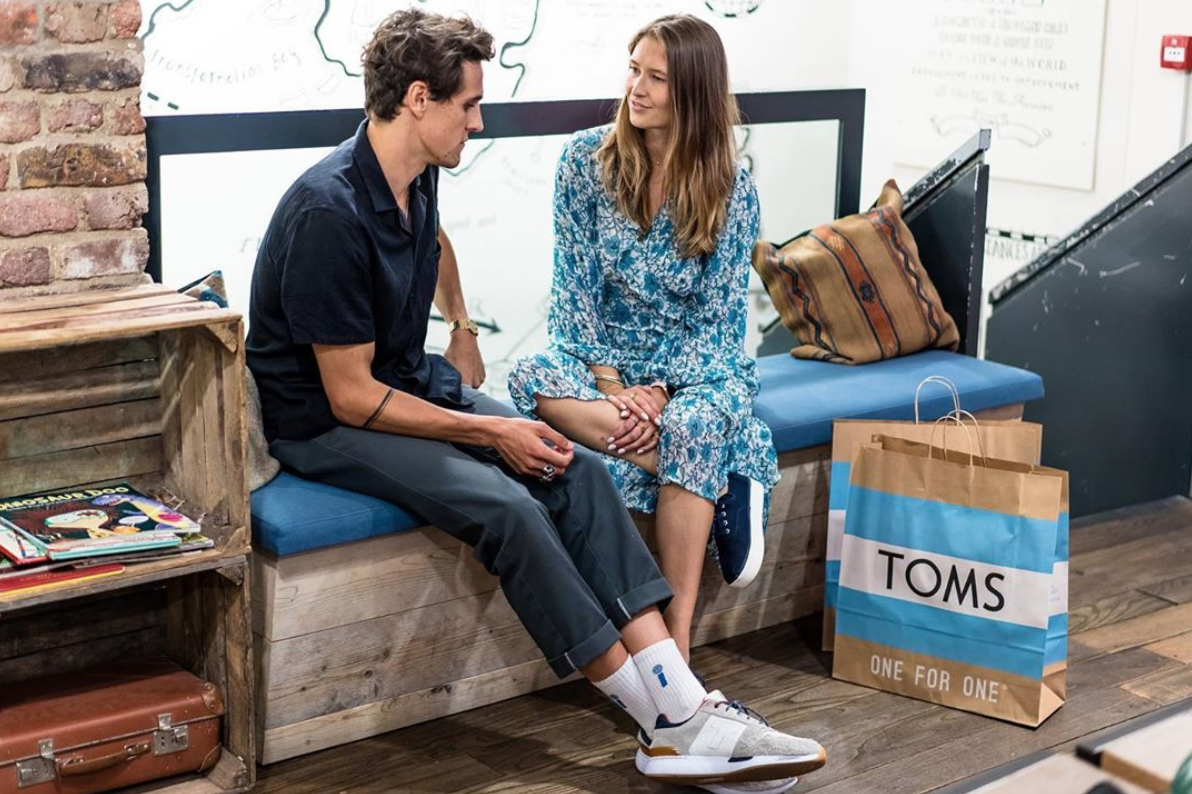 "If you want the answer, ask the question"
This is something I've been manifesting since we started the conversations with Can We Just Ask - and we're reminding ourselves everyday. No question is ever too stupid and the chances are that if you're thinking it, someone else is too, so the best thing to do? Ask the question. Say what's on your mind. Start the conversation. Continue the conversation. Because if you want the answer, or if you're looking for an answer, all you've got to do is ask the question.
Brand Discovery
South East London Supper Club [SELSC]
Hello foodie heaven! If you're in need for a good night out, but the kind that involves good food, good company, good memories, live music, kombucha cocktails and no regrets or foggy memories the next morning (only that you didn't get the recipe for those roasted carrots!) then the South East London Supper Club [SELSC] has got your name on it. Founded by retreat chef Sophie Gordon, the evenings return every month with deeeeelicious menus, think a 5-course seasonal feast celebrating 5 vegetables, 1 fruit, and 1 grain. Follow along on Instagram to keep an eye out for the next date announcement!
building a sustainable home
Over the summer, Will and I finally bought our own home and moved in, and ever since we've been slowly nesting and making it our own. There was a temptation to do everything at once, but external factors forced us to slow down and be a bit more intentional about our decisions. I wanted to note down some of the choices we made in the hope that it could support you in building a sustainable home, too. From the furniture we've invested in to how we've incorporated these sustainable efforts into each room in our little home. You can read the full post, just here.