MAY | mood board
WHAT I'M READING
SALLY ROONEY - NORMAL PEOPLE // CONVERSATIONS WITH FRIENDS
Two books by the same author that I managed to get through in just a few days. I thought I would be put off by the lack of speech marks to define the speaking but in truth it's what got me turning the pages so quickly. I read Normal People first, a truly romantic and somewhat relatable story about two normal people with their own different histories and their intertwining lives as they navigate their teenage and young adult years. I put the book down after reluctantly turning the final page and immediately ordered Conversations with Friends. If you are looking for an easy read which will have you hanging on to the last pages like a messy break up, these are for you!
WHAT I'M LISTENING TO
HOW TO FAIL with Elizabeth Day Series 4 Episode 4
In this episode, Elizabeth Day interviews ex Chief Business Officer of Google X, Mo Gawdat, who spent 12 years of research to find the algorithm for happiness. He found that
"Happiness is greater than or equal to your perception of the events in your life minus your expectation of how life should be."
For this and so much more, I urge you to listen to the podcast. You can find it here, along with some other brilliant and inspiring episodes.
WHERE I'VE BEEN
Wild&TheMoon
I found myself in Paris for a short trip last month and after a morning of some productive work on my laptop I took myself off for lunch and a coffee at this little gem before having the afternoon to myself to wander the beautiful streets of the French capital. Wild & The Moon is a plant-based cafe with stores in both Paris and Dubai. They serve delicious cold-pressed juices, smoothies, and frothy coffees alongside all-day breakfasts (hello avocado toast) bowl food, soups, and focaccia sandwiches (my lunch of choice!). You can also pick up their food and juices to go as well as small sweet snacks. If you too find yourself in Paris, don't give this one a miss! More about my trip here.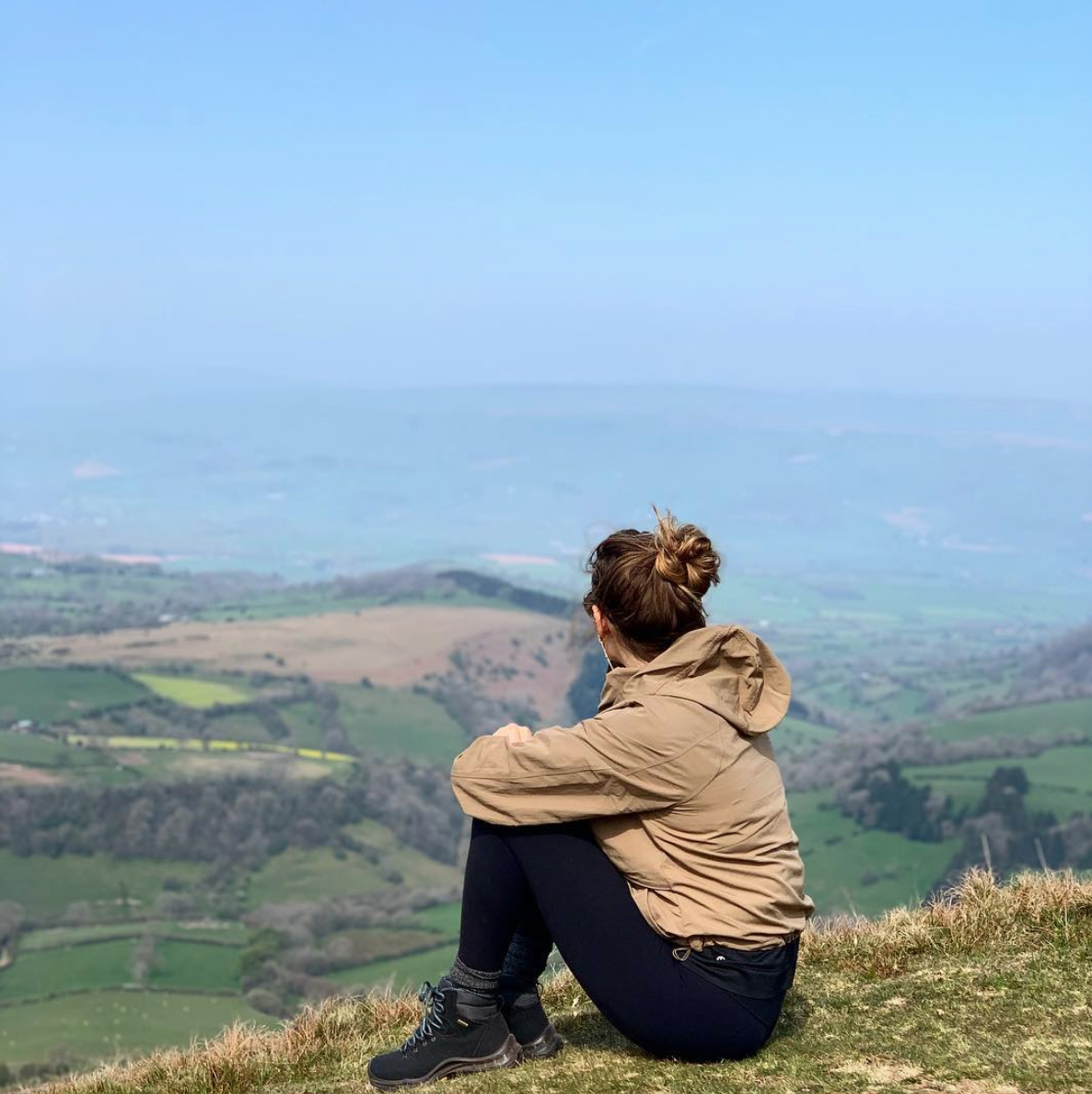 Life and The brecon beacons
What I've seen this month is short and sweet and pretty straightforward this month - I took time off social media over the Bank Holiday weekend and it allowed me to see everything else. I gave my chance to see everything that didn't exist on the little online brick we all carry around with us. Fresh air and views of the stunning Brecon Beacons in Wales - something I know that we all can and should find the time to see!
I've decided to stop using the word 'jealous'. Traditionally we use the word jealous when we fear losing something that is important to us whereas 'envious' is for when we desire that which someone else has. And the two words seem to be used fairly interchangeably. And here's the thing. We compare ourselves all the time. Online. Offline. Wherever. Everywhere!
But to be jealous, or envious of someone is to overlook the choices and challenges that they have faced to get where they are. If it looks like they had it easy, or 'just' took an opportunity, they didn't 'just' do anything. They stepped into whatever was in front of them and made that choice or step. And if their path way looks easy than my own, instead of being jealous or envious or wanting it for myself, I want to celebrate that for them. It's not about you or them or me. But about us, collectively, in this incredible karmic field and actually deep down I'm not jealous. I'm inspired by the well-being and good fortune of each of us. Not just by my own. And if I find myself defaulting to cultural terminology or turn of phrase, I am writing this here as a reminder to myself. No, I'm not jealous of you. Because I am with you.
BRAND DISCOVERY
OHOY swimmers
A Scandinavian brand, OHOY create swimwear made from plastic collected from the sea. In a time when the health and wellbeing of our oceans is so widely discussed, having brands like this means we can do something as small as buy a beautiful bathing suit for our summer adventures from an incredible company doing important work, well...why wouldn't we? Find and buy your favourite here.
SUSTAINABILITY SWAP
OHNE tampons
Organic, non-toxic, biodegradable tampons available with or without applicators, delivered directly to your door. Not possible, right? Think again! Let me show you OHNE tampons - they really do create tampons that tick all the boxes above. Because, to put it in their words - we're calling bull on tampons made with pesticides and other junk being wrapped like harmless, delightful sweets (and we're pretty much done with heading out in our PJ's at 11pm to buy them, too). Oh, and they also sell CBD oil, if that's your jam…Find out more before your next cycle here.