Easter Inspiration
The Easter weekend has come round quickly and I've definitely not been organised enough to leave time to experiment with exciting new recipes to share! So I figured, I would spend a few minutes drooling over all of the creations I have spotted in the last week or so from some of my favourite, talented friends and point you in their direction in stead. I'm all for making them if you can, not least because of all the ridiculous packaging used to protect a shop bought egg. And of course, its pretty tricky to follow any of these recipes without some sort of packaging from the ingredients but I encourage you to make positive, conscious choices where you can and consider only making what you need rather than indulging to excess. I am all for the chocolate induced sofa slump but I am also doing my best to minimise my impact on the environment where possible and the first step to that is reducing consumption! (Sorry to share this here and interrupt the mouth watering, but it's important!)
Of course, it would be silly not to remind you of one of my all-time favourite recipes right here on Mind Body Bowl, so I'll kick things off with these… You can tell by the photography that this recipe is a little old, but given it only gets airtime about once a year, I reckon its still worth sharing. If you haven't tried it, then its still new, and if you have tried it you'll know they're too good to ever get old!
Mrs Hollingsworth, author of new book 'Vegan Treats' has shared not one, but two mouthwatering recipes on her blog. Whether you fancy an Easter Nest Cake or Snickers Eggs, you're in for a chocolatey treat. In addition to that, check out her instagram highlights for tips on how to make hollow eggs with simple tools and instructions!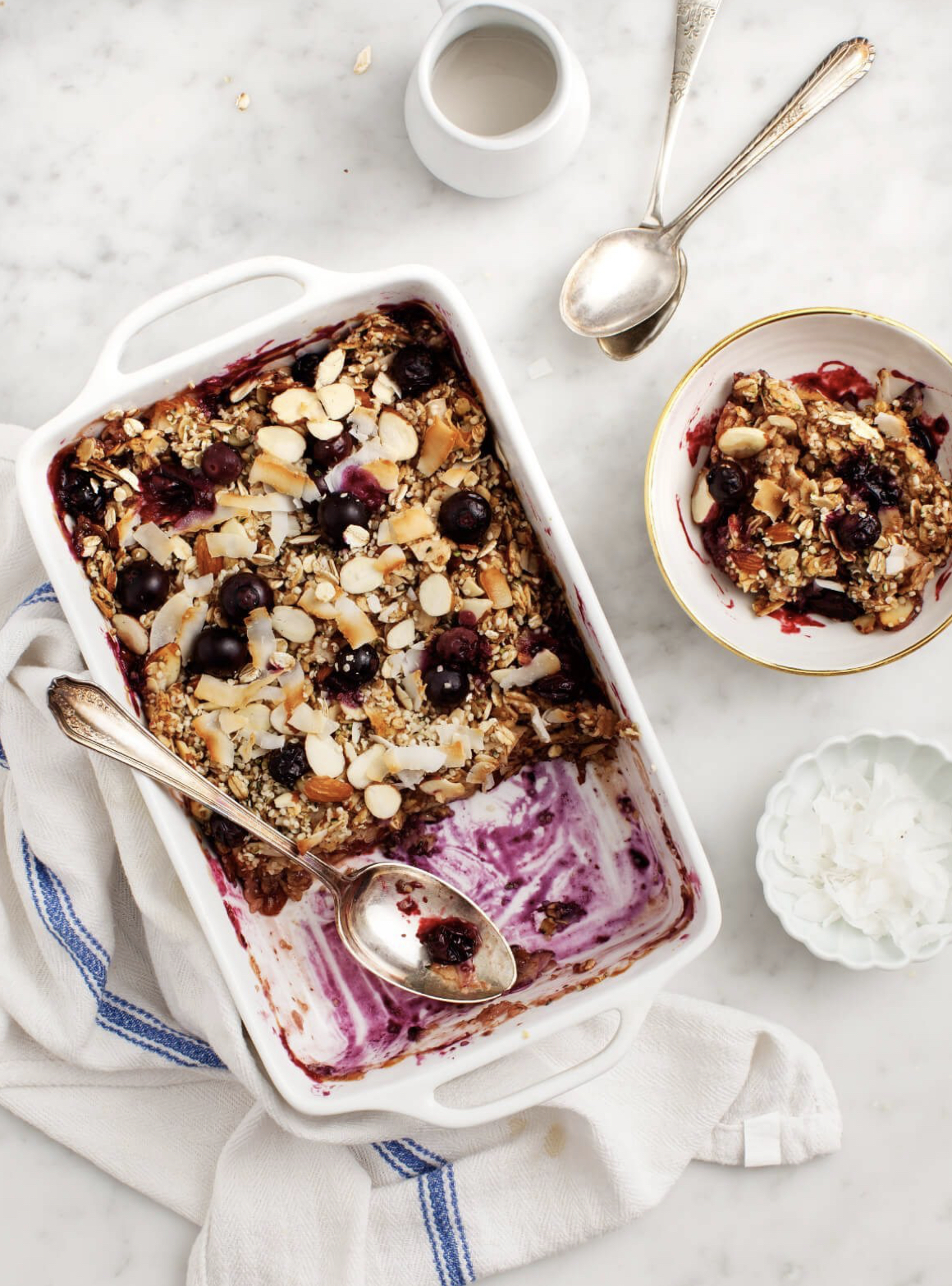 baked oatmeal with blueberries
A wonderful little breakfast/brunch recipe for your weekend mornings - perfect if you've got a lot of mouths to feed and, I reckon, pretty delicious with a dollop or two of yoghurt (coconut or your favourite).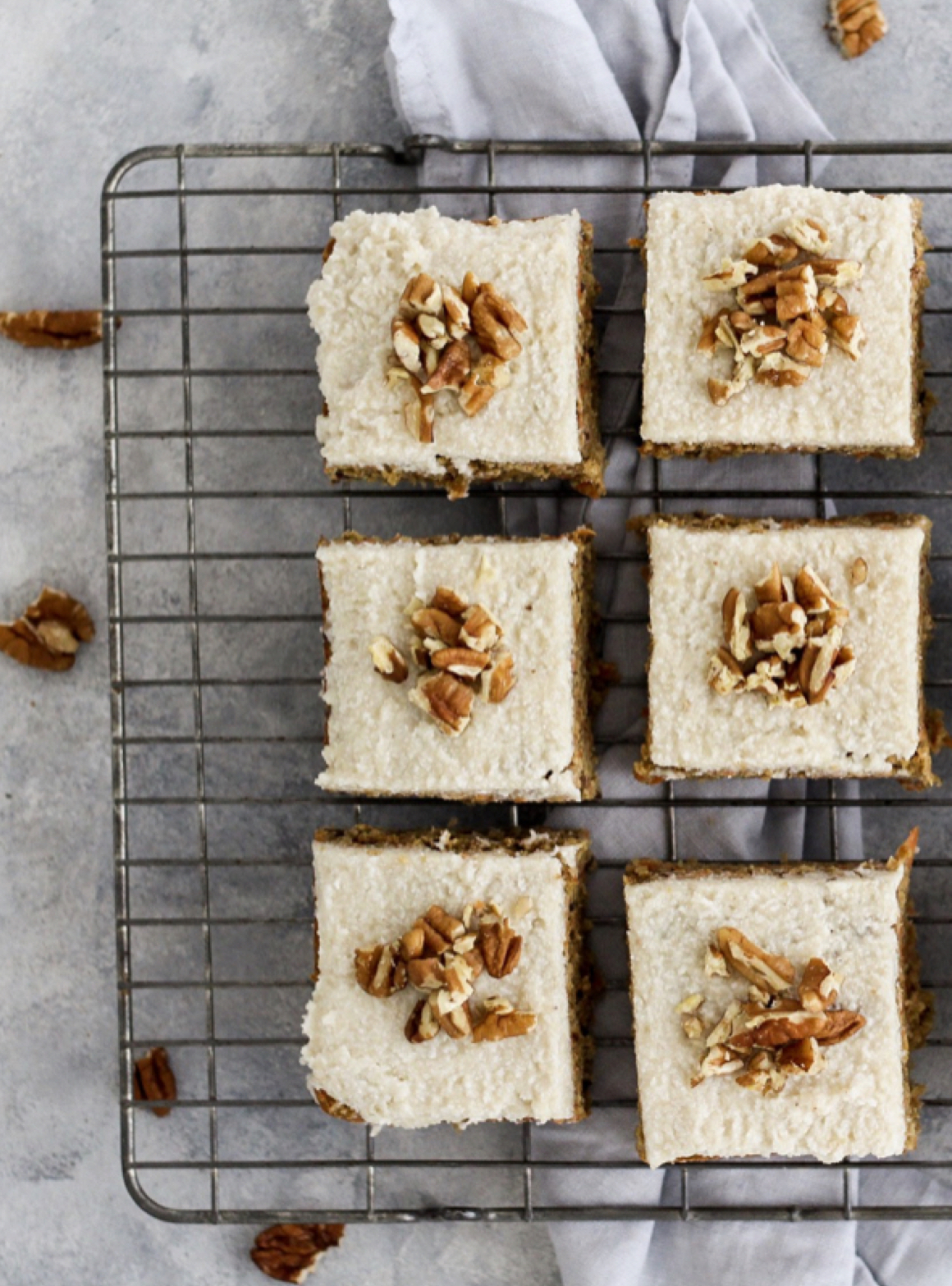 These carrot cake bars look so delicious and such a great twist on the classic carrot cake. All the classic spices, chunky bits of fresh carrot and topped with a cashew based frosting - amazing!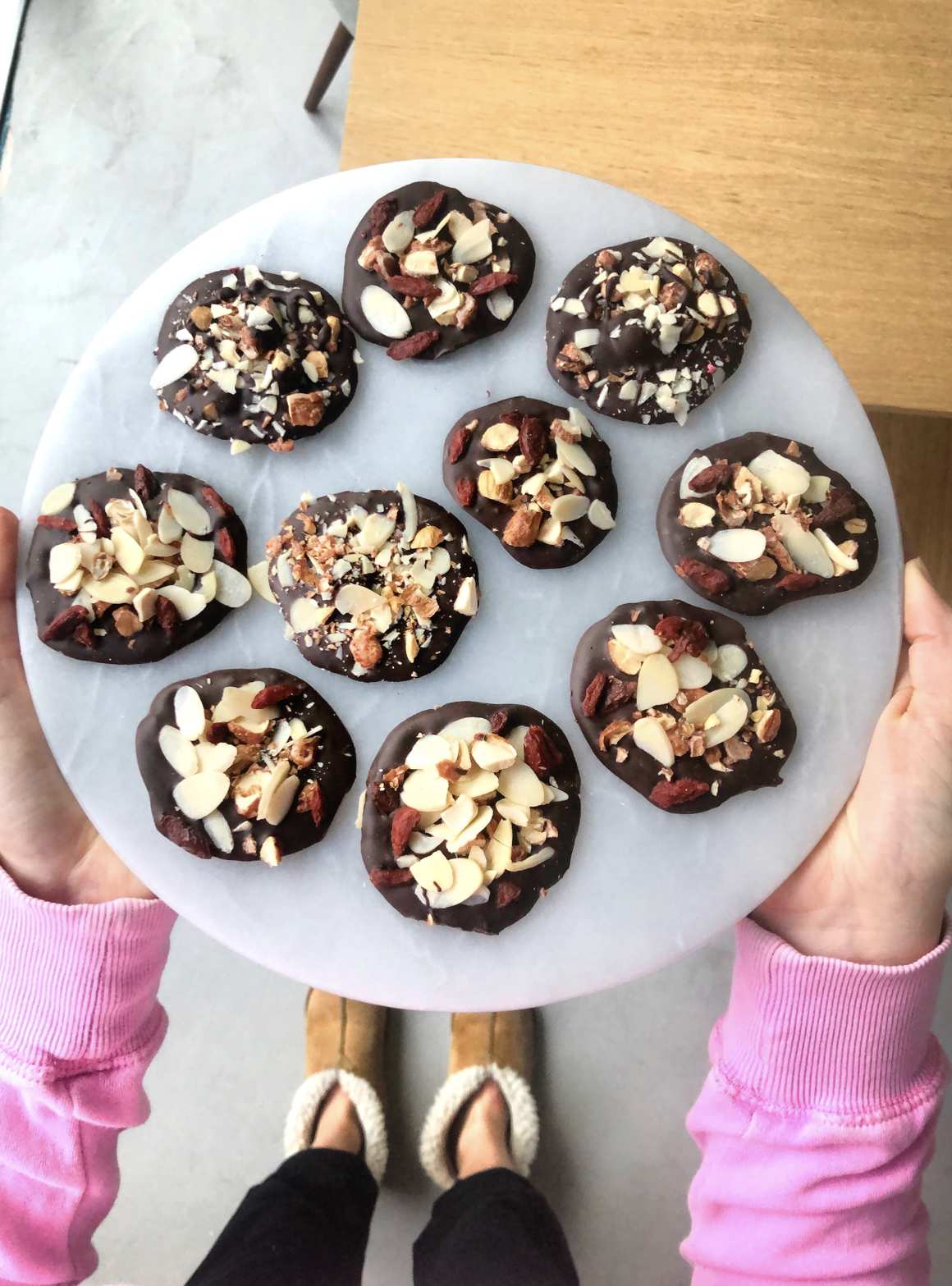 Fruit + nut chocolate florentines
A homemade take on the classic fruit and nut chocolate, and a great way to bring new life to any leftover easter eggs from the weekend (if you have any that is!) Melissa calls them a 'Spring Clean Recipe' and I couldn't agree more.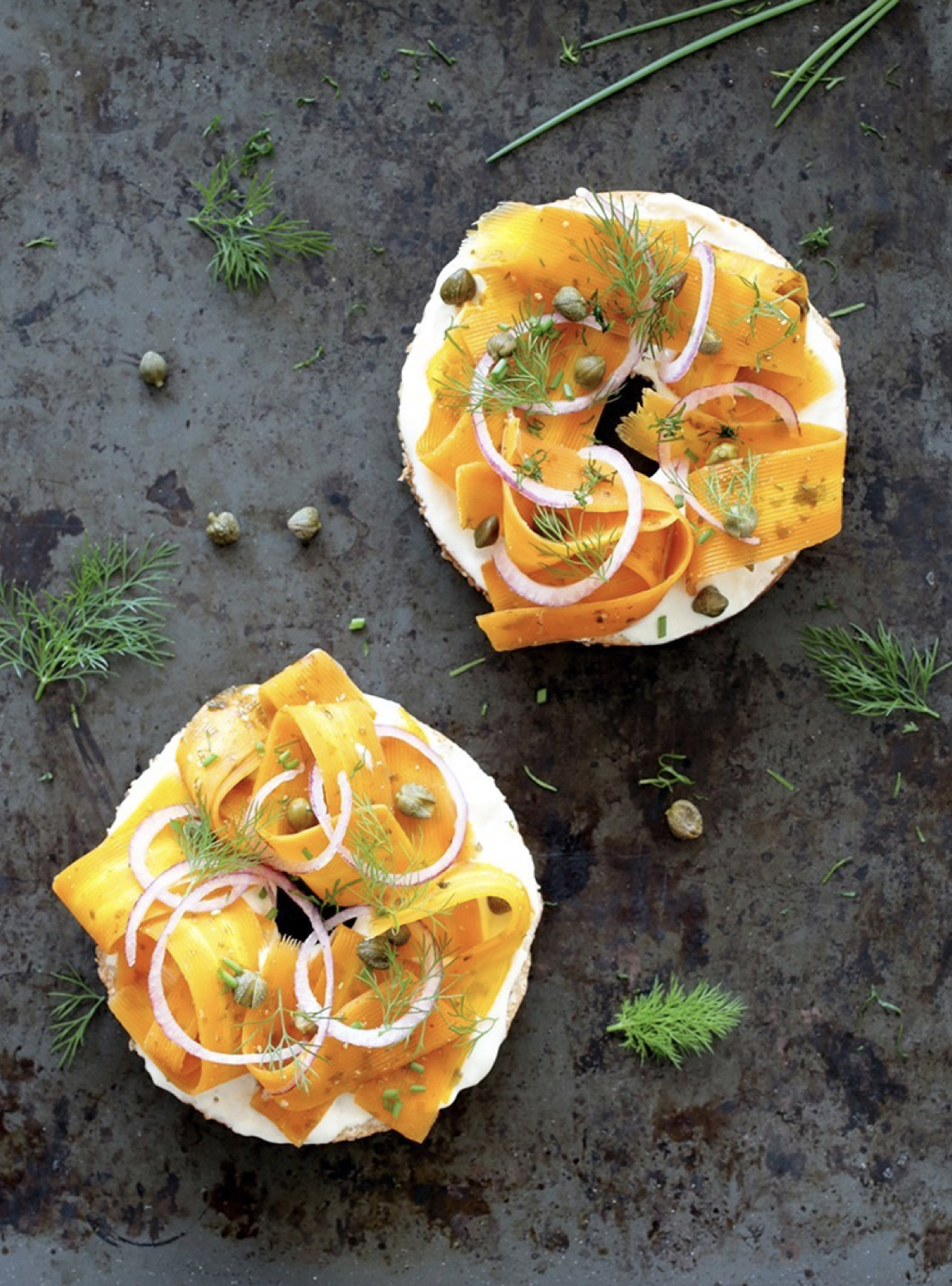 These vegan take on the classic salmon bagel seem to have been doing the rounds on Instagram as of late and what better time to give them a try than on a long, Easter weekend in the sunshine? I think it would make a lovely savoury brunch or packed to take to the park for a little picnic - how glorious!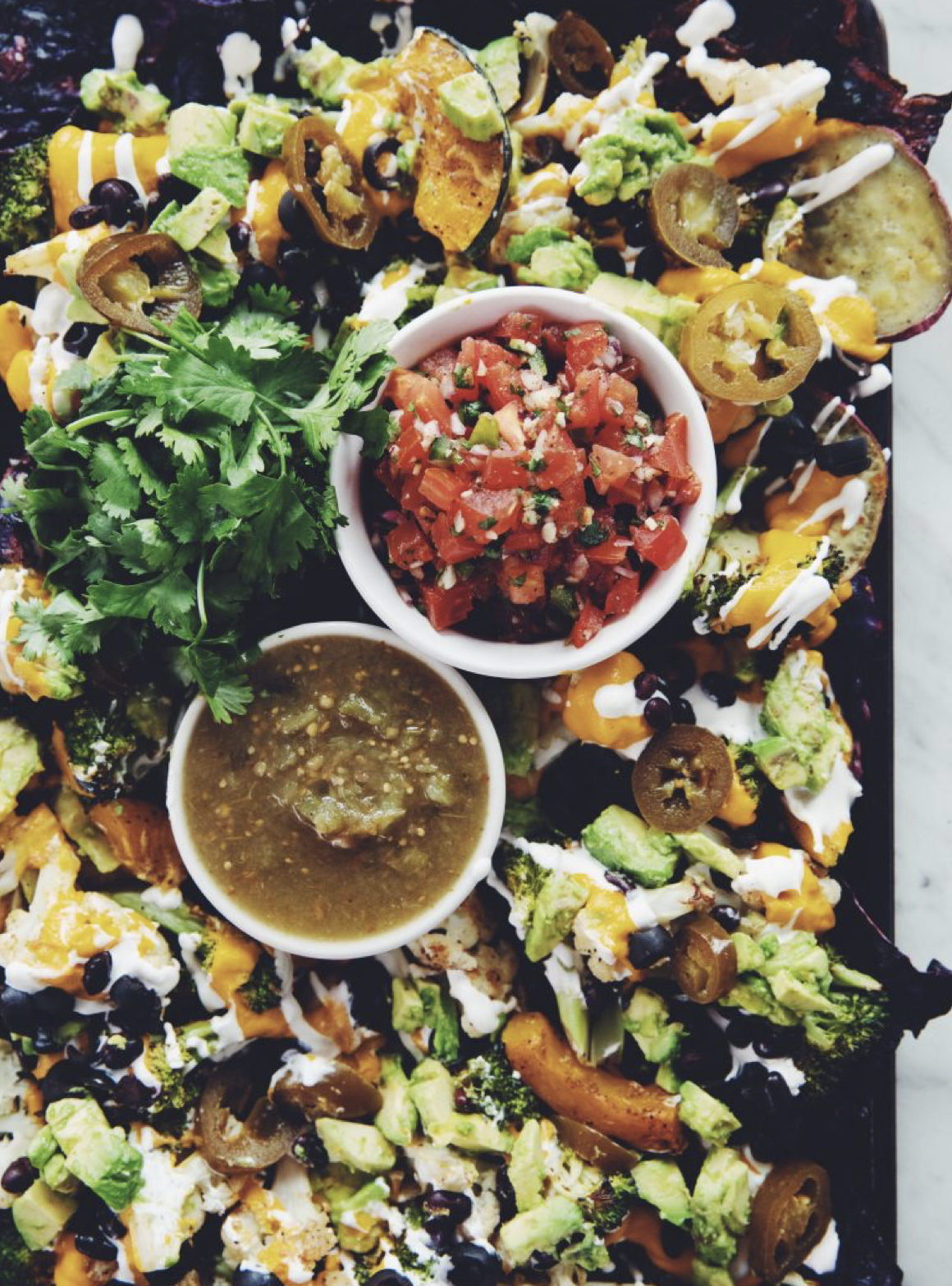 Ok, so these aren't strictly for Easter, but they look so colourful and wouldn't they make such a great dish to have on the table for everyone to dig in to? Delicious roasted veggies topped with creamy avocado, and a spicy tomato salsa - yum!!